Sniply has generated 7,628,829 clicks and counting
Use Sniply to Avoid Losing Opportunities for Conversion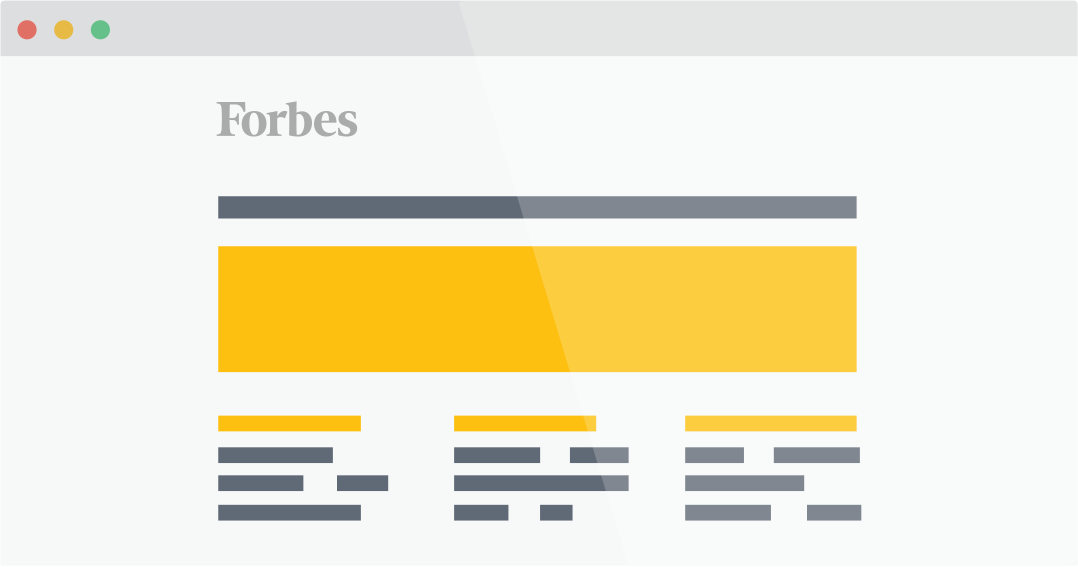 1
Whenever you find a great article...

You find great articles all the time, from Forbes, Mashable, TechCrunch, etc. Instead of just sharing the article as it is, Sniply allows you to add a custom message to any website. Try it yourself—paste in a link
---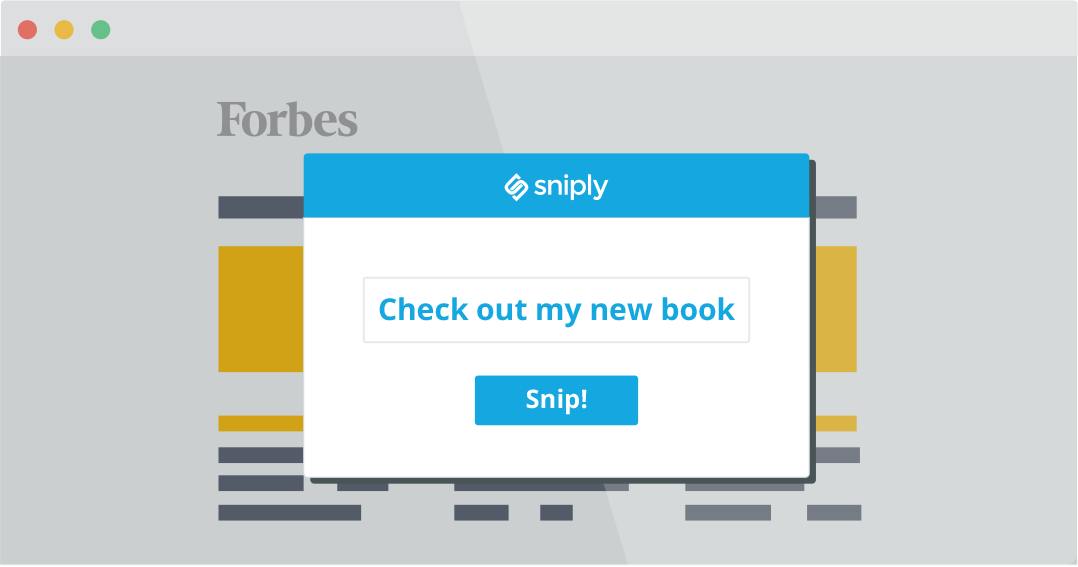 2
Embed a custom message into the page

When sharing content, use Sniply to embed custom messages into the page itself. You can include a link back to your own website, Kickstarter campaign, Eventbrite page, Shopify cart, Amazon product, etc.
Real-time Users
60-second Video
---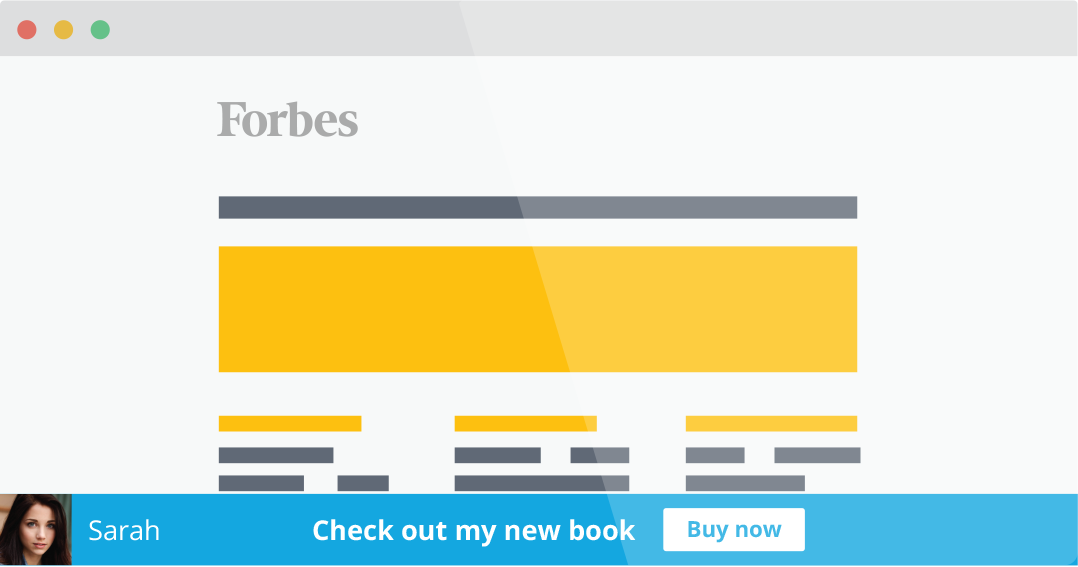 3
Get click-throughs back to your own site

Instead of sharing the original link, you can share the Sniply link containing your personal message. Anyone who clicks on your link will see the original page with your call-to-action embedded inside.
Gizmodo Sample
TechCrunch Sample
Mashable Sample